One of Friends of Kumi Hospital's project which is onging from 2011 is titled:
'Human Resources - Recruitment, Retention and Professional Training'

One of the key problems identified by Kumi Hospital is their struggle with obtaining and retaining good human resources. This is due to a variety of reasons - primarily being a limited pool of local trained staff and rural restrictions preventing the hospital attracting the non local staff, as well as general competition for staff from the government funded hospitals. Human resourcesa are vital for Kumi Hospital to provide good quality care to its' patients, and for its' development in becoming 'A Place of Excellence in Rehabilitative Medicine and Disability Care'.

The project provides 2 types of grants to staff members. The first are Professional Training Grants and the second, Children's Education Grants.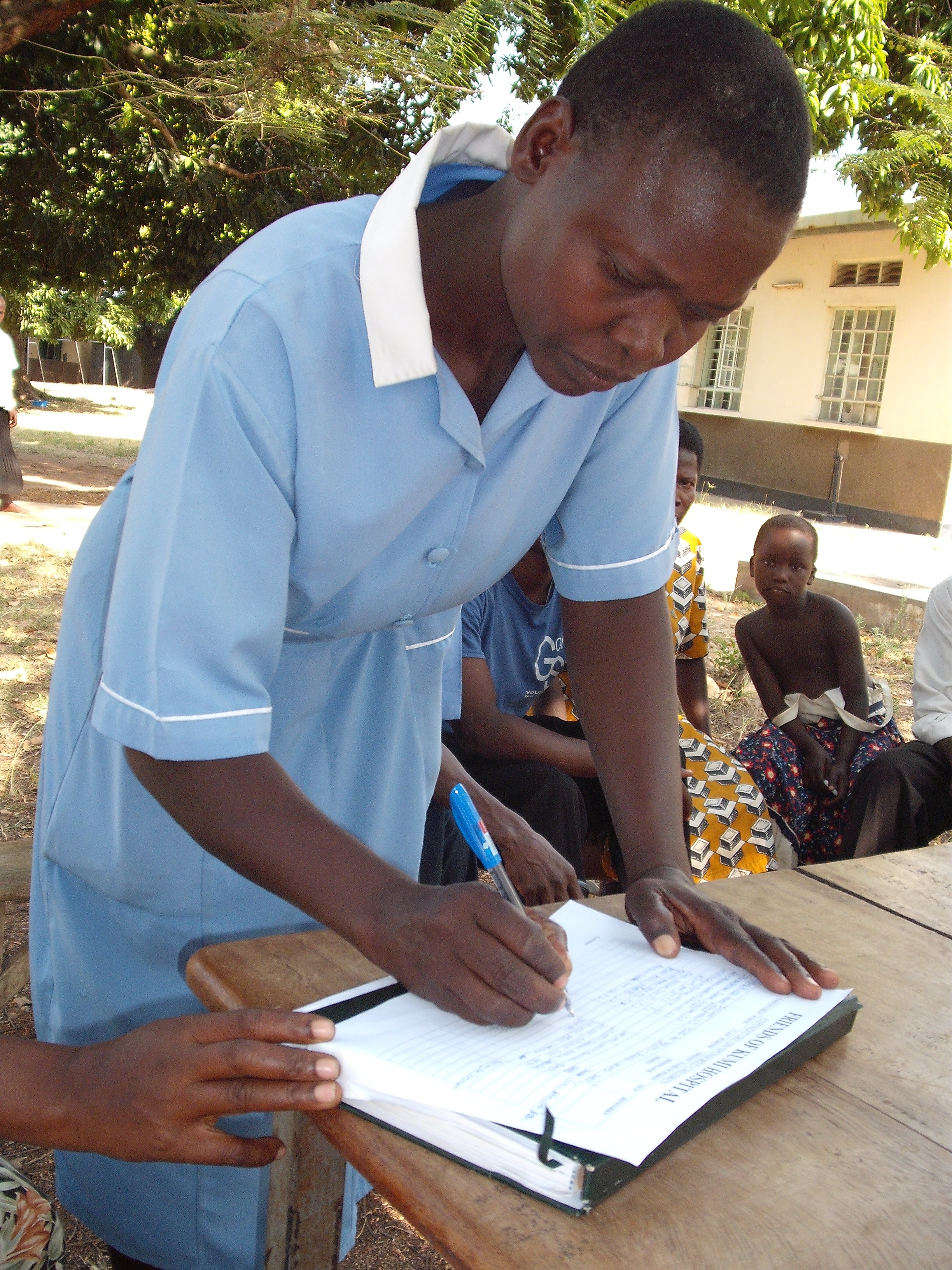 Florence, one of the nursing aids for Kumi Hospital, who is receiving funding for her nursing training in the nearby Ngora School of Nursing
Professional Training Grants
Currently the professional training grants is focusing on the training of nursing aids and assistants, providing them with the enrolled nursing qualification. The aim is to improve the ratio of qualified to non qualified nursing staff, working on a shift together. Part of this project will also involve the nurses returning from their training, setting up a regular 'In Service Training Programme' for all nurses, nursing aids and nursing assistants at Kumi Hospital.
Children's Education Grants
The provision of children's education grants for the children of staff members is aiming to reward, encourage morale and retention, as well as recruitment of the low paid staff. 80% of Kumi Hospital's 245 staff earn under the equivalent of £85 a month, whilst school fees for primary and secondary education in this area cost between £95-£180 a semester (three semesters in an academic year). Considering many of the families in this area have financial responsibility for up to 12 children, the staff continually struggle to find funding for their children's education. The purpose of this grant is not only for the short term benefit of the hospital, but also for the long term benefit of the community, as these are some of the children that the Teso region are relying on to provide development in the area when they grow up.


Considering many of the families in this area have financial responsibility for up to 12 children, the staff continually struggle to find funding for their children's education
The land I cultivate is not earning me enough money to meet the school fees and feed the entire family. I have an extended family and am paying for orphans my sister left, in addition to my own children
Opuwa Charles - successful applicant of children's education grant 2013
December 2012
Friends of Kumi Hospital Schooling Grants
School children grants are given to staff of Kumi Hospital to help attract and retain good staff, whilst ensuring continued education of the next generation.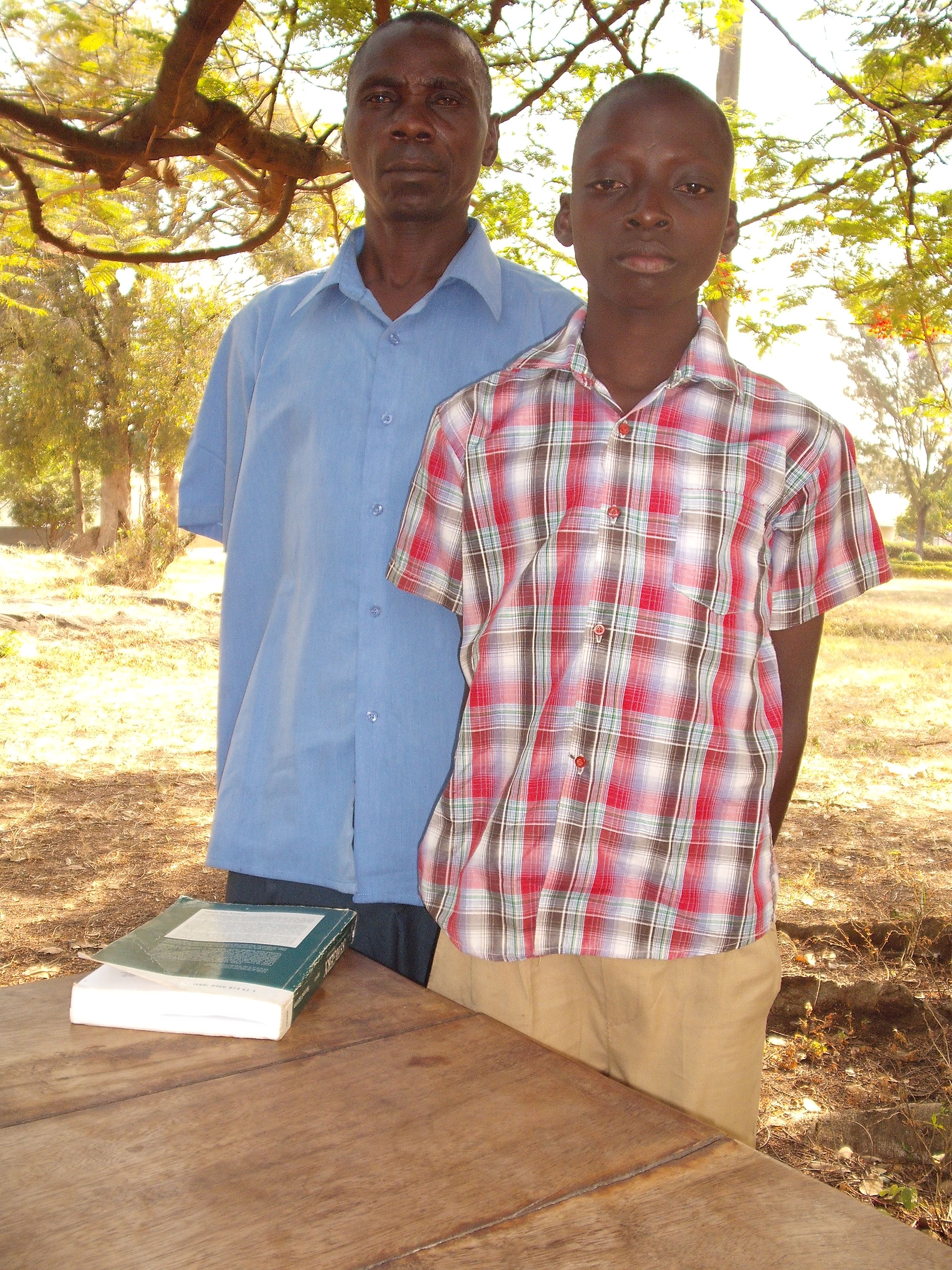 My daughter had a hard time in her first year of secondary school as she was often sent back home because of lack of school fees. Then Friends of Kumi Hospital came to our rescue and she was given school fees for a year.
Tita John Michael - successful children's education grant applicant 2012 and 2013
December 2012
In the 2011 and 2012 Friends of Kumi Hospital were able to fund 16 school children grants and 2 nursing training grants. now for 2013 the project continues with providing funding for a further 14 school children grants and 3 nursing training grants.
We aim to keep this project ongoing, alongside other projects, but require continuous funding support to enable us to do this.
If you would like a full copy of the project proposal with a break down of costs, or a copy of a funding application, please download them on the links below: