Staff members from the pharmacy department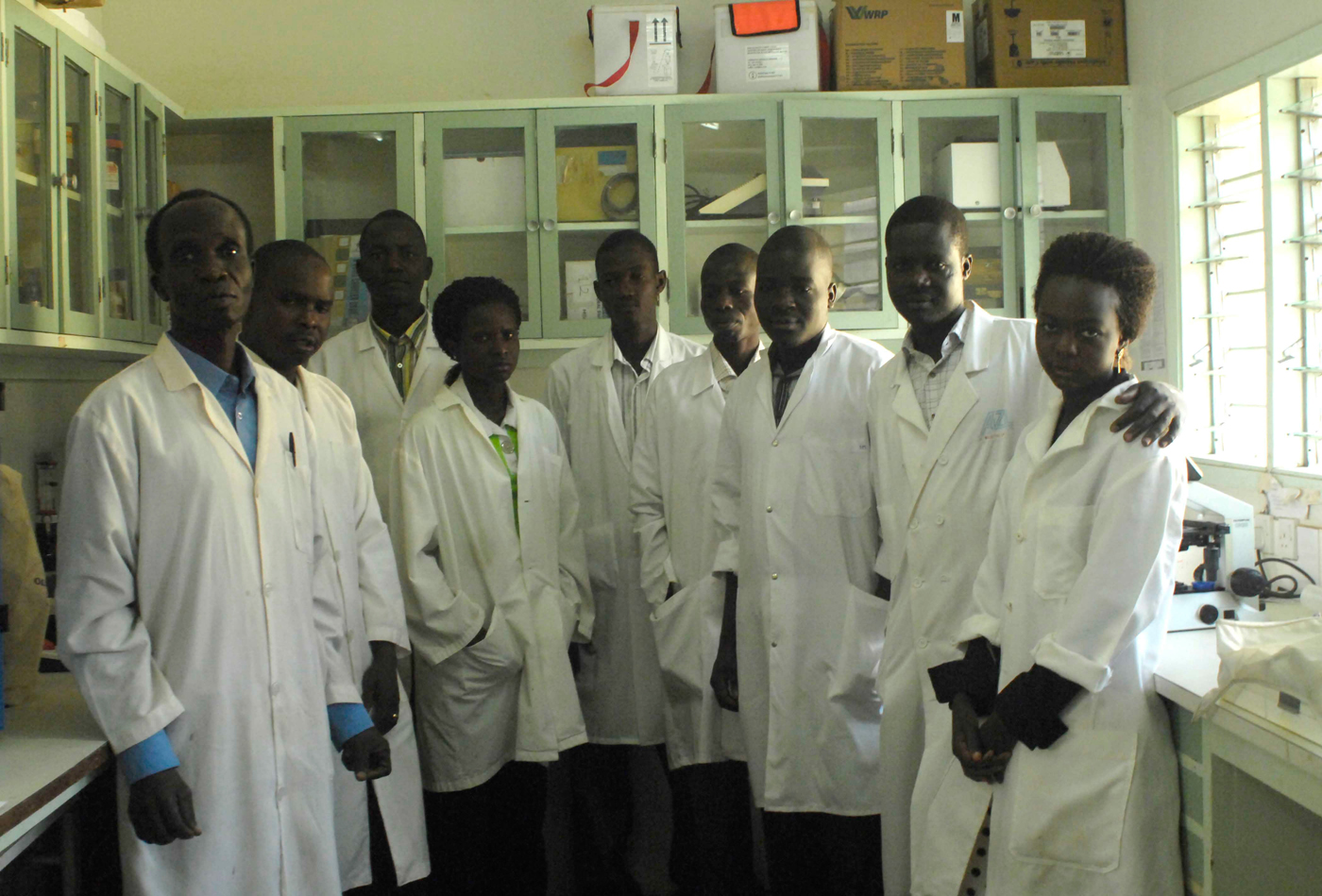 A baby with cleft lip who attended for surgery with one of the clinics from the visiting AMREF doctors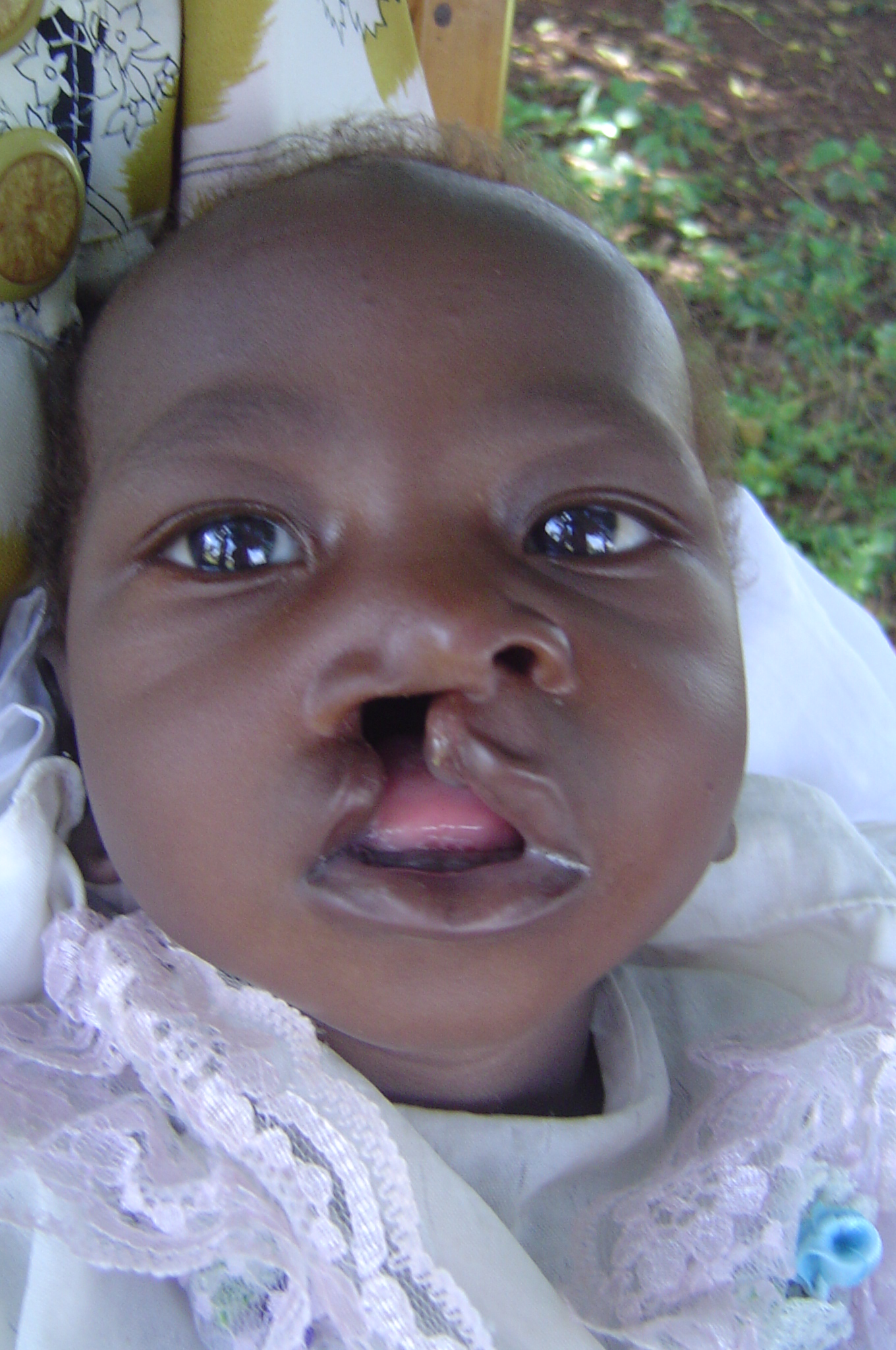 The orthopaedic workshop which creates so much of the needed prosthetics and rehabilitation equipment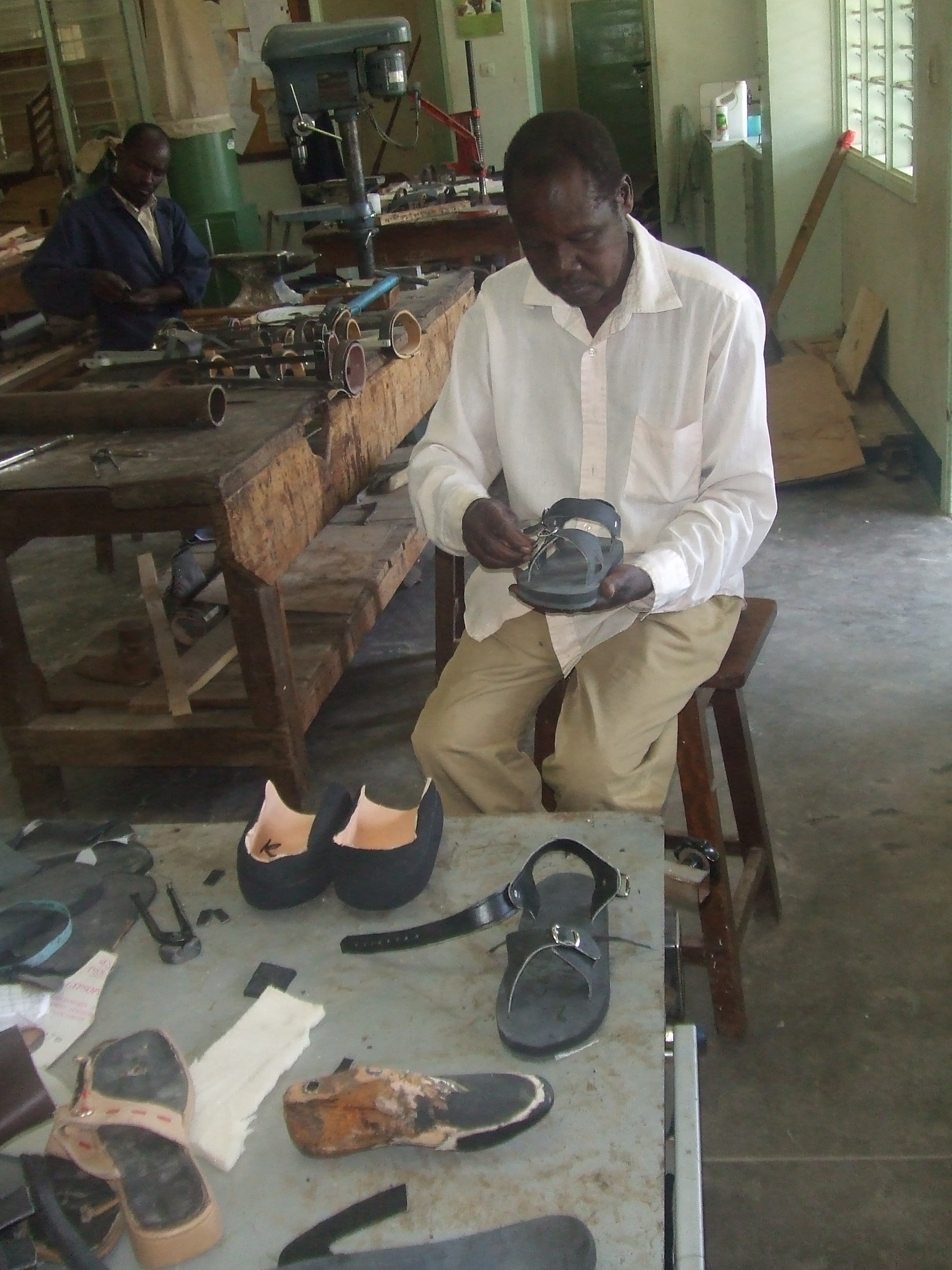 Medical Development and Training
Kumi Hospital recieves support from a number of visiting clinicians from around the world, who come to the hospital to provide clinics for up to 2-3 weeks at a time. During this time patients travel from miles around to come for surgeries that cannot be performed by anyone else in the area. These clinics often only occur once every 6-12 months.
How you can help
Friends of Kumi Hospital would like to embark on a longer project which combines the practical side of performing the surgery, with training of the local surgeons. This would involve clinicans dedicating between 1-4 months of their time, to stay in the hospital guesthouse, where they would be running workshops with Kumi Hospital staff, but also local staff from the Teso region, or wider.
Specialities that are paritculary needed in Kumi are orthopaedics, plastic surgery and obstetrics and gynaecology. If you are a registrar level or above in these specialities and are interested in spending a period of time at Kumi Hospital, please see the contact us page for details.
Nursing School Kumi Hospital
See the plans for the proposed nursing school at Kumi Hospital.
Medical Equipment
Kumi Hospital has a wish list of medical equipment that it needs. What is crucial is that this equipment can be maintained / serviced locally and that the staff are correctly trained to use it.
How you can help
If you would like to donate any used medical equipment, or help to purchase a specific item, please see the contact us page for our details and we can advise you further.
Nurses, Allied Health Professionals and Other Professionals
It isn't just doctors that Kumi Hospital needs support from. The number of fully qualified nursing staff is exceptionally low and we are trying to increase these in providing training grants to nursing aids and assistants.
How you can help
We need nurses - when the newly qualified nurses start working at the hospital we would like to provide experienced nurses for a 3-6 month period to instigate an in service training programme at the hospital, to ensure that all the staff from the nursing team are getting the continuous professional development and in house training that they require to practise safely.
Many of the other departments around the hospital would benefit from a similar mentoring system - varying from the pharmacy, radiology, physiotherapy departments to the accounts and human resources departments. If you are an experienced professional and are interested in visiting Kumi Hospital to aid this project, please see the contact us page for details.